Seasonal changes may be enthralling. After a long winter, many people look forward to spending time outside in the excellent weather that spring brings. As the summer ends, colder temperatures are welcomed as people prepare for the Christmas season. However, as homeowners prepare for the change of seasons, they must be mindful of the impact these changes may have on their home's architectural hardware products.
Many people are unaware that the seasons may have a significant effect on their house. When the temperature significantly rises or falls in a short period, there is a greater risk that your doors and locking systems may malfunction. Seasonal variations may explain many of the random issues that occur with your locks.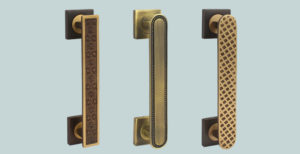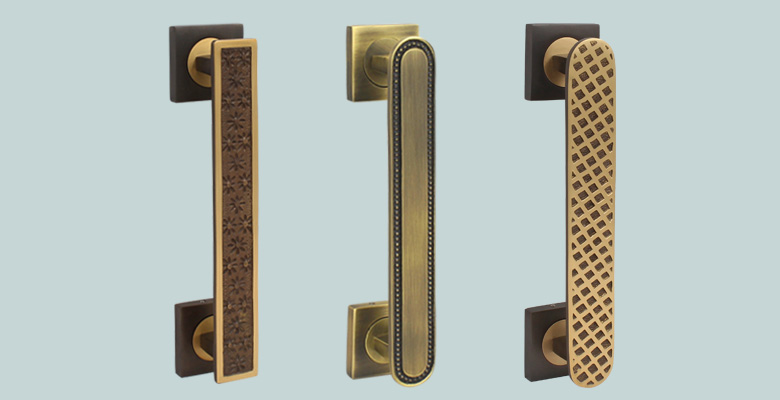 Effects of Cold Weather
The shift in temperature as the autumn and winter seasons approach has several effects on your doors and locking systems. Wooden doors are particularly vulnerable to issues during seasonal changes since decreased humidity affects the material. Freezing conditions and a lack of moisture in the air may cause your door frame to shrink, resulting in a misalignment of the door and the lock. Due to this contraction, the door will begin to distort around your architectural door handles, and your deadbolt may become unable to lock or unlock correctly.
Aside from door and door frame contractions, if moisture is present in the lock, your key may not be able to turn. Water in the lock's mechanisms may freeze, causing your key to getting stuck or much more difficult to insert than normal.
Effects of Extreme Heat
Warmer weather can cause your door and door frame to expand, just as colder weather causes them to contract. Wooden doors stretch around the architectural pull handles and push firmly against the door frame when there is too much moisture in the air. This extension may cause issues with your locks, causing them to damage more often. This makes it more difficult for the key to spin correctly in safety, and it also increases the risk of the key being trapped in the lock.
Warm temperatures have an impact on keys, which homeowners must be aware of. The keys may begin to distort if they are kept in a hot vehicle for a prolonged length of time or if they are exposed to bright sunlight for an extended period. Distorted keys may create lock issues since they no longer fit correctly in the mechanism.
What Should I Do If My Lock Is Broken?
If you've observed that a recent change in temperature or weather has harmed your locking mechanisms, the best course of action is to contact the architectural builder's hardware. The experts will assess your situation and advise you on the best course of action. Depending on how much your door or door frame has warped, they may opt to repair your lock or rekey it. If the existing handle has grown too incompatible with the door's modifications over time, the house may benefit from installing a new lock altogether.
If your wooden door is constantly warped, it may be time to consider replacing it with a door made of a different material. Weatherproof materials like fibreglass, steel, or aluminium are excellent options since they can endure temperature and humidity fluctuations without compromising your architectural hardware products.