You have many door locks in your house, and you need to keep them in good working order. If you are like most people, you lock your doors often, which may cause your locks to wear out over time. Maintaining your mortise locks can help you avoid having to replace them as often.
Door locks do not last indefinitely. Even the best-kept locks will eventually fail. Here are some helpful hints for ensuring that your mortise locks in India endure a long time.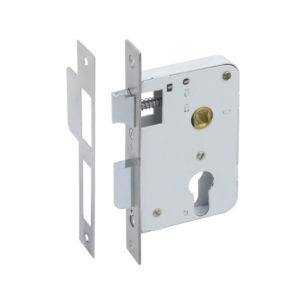 Make Sure Your Door is Hung Properly
You may have a home locksmith examine the door for you if you do not know what an adequately installed door looks like. Make sure the door does not droop and is perfectly level with the frame. If the door is not correctly hung, it may put too much pressure on the lock, creating problems.
Appropriately, installed mortise locks will not bind and will not have uneven spacing. A consistent gap of approximately an eighth of an inch or less than a quarter of an inch around the sides and top is ideal.
Lubricate Your Locks Regularly
You should apply a lubricant once or twice a year to ensure that your mortise locks work correctly. Dry lubricants are simple to use and will assist keep the lock in good working condition. By sliding the key in and out a few times, lubricate the interior of the lock.
Clean Your Locks
You should also clean your mortise locks to keep them in good working order. Clean the exterior of the locks with a mild detergent or a wet cloth. It is possible that using an abrasive or chemical cleaning will damage the lock. Even a petroleum-based cleaning may harm the lock's shine.
Only Copy the Original Key
If you duplicate a copy of the original key, it will not be ideal for your mortise locks. To guarantee you receive the most delicate possible duplicate key for your door locks, always create duplicates from the original key.
Make sure your deadbolt is working.
You want to be able to fasten the lock without having to push or pull on the doorknob. If you have to shift the door around to get it to lock with the deadbolt, it is because the lock or frame was not fitted properly. When the deadbolt is locked, make sure it extends all the way.
Check the Strike Plate and Screws
Ensure that at least one of the top hinge's screws is long enough to attach the door to the wall frame. This prevents drooping and provides a sense of security. Each hinge should typically have three-inch or longer screws.
 Inspect the striking plate to verify it is secure. 
If you are a homeowner, it is critical to keep your mortise locks in good working order. Locks that do not function properly may be a problem and make it simpler to get into your house. Make sure your door locks are in good working order, and if you need maintenance done on them, call a mortise lock supplier.
These are some ideas for repairing and maintaining mortise locks in India. Always remember that if your unit does not function, it is most likely due to a frequent issue; thus, if your lock is not operating correctly, you should attempt to fix it rather than toss it away.
If you do not have the necessary expertise to fix the device; consult mortise lock manufacturers. You should employ an experienced expert if you want the best outcomes.