---
Reyale
Redefining Security
At Reyale, we are committed to keeping homes and offices secure with superior-quality, long-lasting architectural hardware and security solutions. To achieve this objective, we continually invest in the latest manufacturing technologies, as well as in the skills of our workers, so that we can offer you the quality and value you desire. Our relentless commitment to quality and our passion to innovate has earned us the trust of hundreds of customers and a reputable position in the lock manufacturing industry.
---
---
Reyale was established in 1984 by Shafiq ur Rehman Saifee, the founder and MD of Malik Enterprises. His mission was to offer world-class security solutions that utilize the best in modern technology and have exquisite designs that are a hallmark of his Indian heritage. His passion for innovation and desire to achieve success resulted in accelerated growth of Reyale, and today, the name 'Reyale' has become synonymous with premium-quality security solutions that offer maximum utility in terms of style and performance.
---
---
Our Core Values
Innovation | Integrity | Quality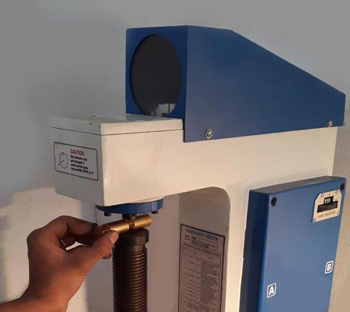 Innovation — The history of Reyale captures major innovations that have not only marked the evolution of our products, but have set new standards of quality and craftsmanship for the entire industry. We consistently strive to improve our products and offer our customers just what they desire.

Integrity — At Reyale, we credit our success to our team of architects, product designers, and factory workers who leverage their skills and expertise to engineer world-class security solutions. The company exhibits its appreciation and gratitude towards the team by ensuring adherence to employee-friendly international HR standards.

Quality — All Reyale products are manufactured using highly durable and strong stainless steel, brass, and Mazak to meet the longevity and quality standards that our customers have come to expect from us. Being an eco-friendly business, Reyale heavily invests in pollution control and energy-efficient equipment and follows environment-friendly manufacturing techniques.
---
---
At Reyale, we provide our customers a wide range of architectural hardware and security solutions that offer the perfect combination of aesthetics, ergonomics, and performance. Designed to offer smooth operation and maximum security, our products are crafted with superior-quality materials using state-of-the-art manufacturing technology.

Engineered for long-lasting performance, our low-maintenance security solutions do not require frequent upkeep and are therefore an ideal choice for today's customer who leads a busy life. With over 30 years in the locks manufacturing industry, Reyale has built in-depth expertise in the testing and quality assurance of architectural hardware and security solutions as well. We use state-of-the-art testing equipment and proven technologies to validate the strength, performance, and durability of our products.
Our product range features the following options:
About us | Reyale ISO 9001:2015 certified manufacturing company in India