No matter how small a home renovation is, in some way or the other it gets you a new look. The same goes for the doors and other cabinets. These pieces of furniture can easily be upscaled by installing the correct hardware. A perfect door hardware accessory is essential to bind together the entire room décor into a seamless flow. Interior doors form an imperative part of a house. They act as barriers between two regions within the house without disrupting the normal movement. Door handles or doorknobs might be a subtle piece of decoration yet it is an important detail to consider. These door knobs act as jewellery that completes and amplifies the room décor.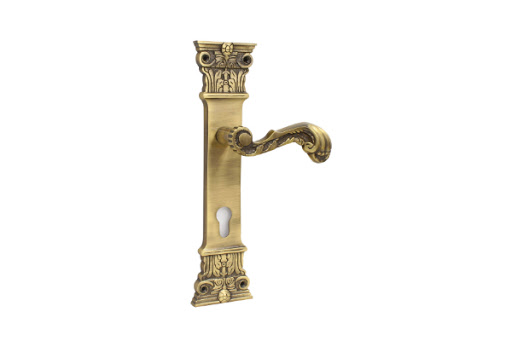 Transforming the age-old look and amplifying it with a classic and trendy affair is no piece of cake. It might sound silly, but the types of hardware you choose aids in completing the look of the cabinets or the interior doors. So before selecting the architectural pull handles or any kind of knobs, read on to get a clear picture. 
Choosing the right accessory
Give your age-old cabinets and doors a makeover by choosing the correct door handles. Modern India being a culmination of traditional and contemporary styles gets to choose from a range of products like brass door handles available in India or a contemporary doorknob. Plan the entire project as a whole and not small entities. Although you may want to experiment with various styles and looks, it is suggested not to deviate too much. 
Levers or knobs?
Now, this is a tough choice to make, whether go for door handle levers or doorknobs. 
These have passed time and are still favourites. Made with a variety of materials from brass and to steel and displaying various looks, doorknobs can serve both indoor and outdoor purposes. 
A modern take on doorknobs puts it a little ahead of others. Also featuring in various materials, door lever handles also show some edgy designs.
With many styles and materials doing the rounds, antique brass door handle levers and knobs are still one of the favourites in India. These brass door handles are a perfect blend of tradition and modern style. In addition to providing chic style, opting for brass as the material for architectural pull handles is cost-effective as it is long-lasting. Brass door handles tarnish very little, thus making it best-suited for outdoor purposes. 
Things to consider before selecting door handles
Certain designs or styles of handles, such as brass, can easily blend in. Although, in contrast, to beat around the bush, consider these points before selecting one.
The most important factor that decides what hardware to choose. Doors can have a wide range of designs, from veneered, panelled to wooden, or boarded. They can also be made in different shades. Thus without going blindly for a classic antique brass door handle research properly to get a clear picture of which accessory to choose that matches the door design. 
These days door handles come in a range of shapes, from oval, round, angular, classic, etc. If not sure what to get you can always trust the classic Victorian-style brass door handles and then work your way up. 
Small details matter to make the house flawless. Doorknobs and handles although being simple play a role in binding the whole look. so if using architectural door handles or knobs for the outdoors, use the same or nearly the same item for the interiors. 
Brass handles are a culmination of ancient and modern times of recent India. Available in an array of shapes, sizes, and texture, brass door handles to make the path leading to selecting hardware a lot easy.